Professional commercial air duct cleaning is a great option for business owners because it uses the most effective cleaning methods. One thing you should focus on doing to achieve that is the cleaning and maintaining your air ducts regularly. Dirty air ducts can affect your company, your finances, and your staff. Regular commercial air duct cleaning will retain smell free making it simple for individuals working in it to do so easily. 
Let us look at the importance of getting commercial air duct cleaning:  
Save Money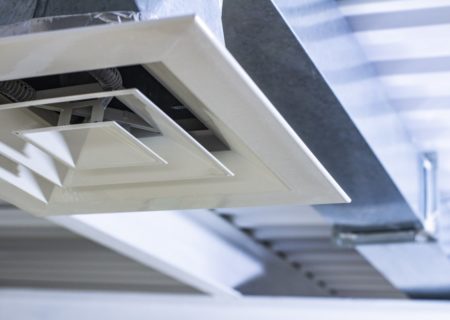 It is known that dirty air ducts use more energy. Costs for energy may rise as a result of this. Because the furnace will be working harder than usual, they raise heating costs dramatically. Due to the significant strain it endures, your furnace filter may also need to be replaced at some point. Additionally, this will necessitate spending a lot of money on costly repairs. 
Elimination of Interior Odors  
The accumulation of dust, dirt, and mildew in your commercial building's air ducts eliminates any interior odors, such as moldy odors. Your business climate will remain smell free making it simple for individuals working in it to do so easily. 
Maintains a Clean Air Quality  
By keeping your air ducts clean, dirt won't build up in the building's ductwork. They will benefit greatly from being cleaned, especially for those with asthma or allergies. This is very important, especially for buildings that children and elderly people frequent. Air-bone contaminants can harm health more easily in these individuals. 
Air Ref Condenser Cleaning Corp. is a family-claimed and worked-for organization. There is an innate pride we take in conveying quality workmanship, and that has never faltered for three ages. The Moving Cool Branch of Air Ref gives the solid, flexible units you want for almost any impermanent cooling application necessities. Contact us if you reside around Newark, Jersey City, Manhattan, New York City, Moonachie, and Weehawken areas.