About Air Ref: Over 50 Years & 3 Generations – Cooling New York Since 1966
Portable AC Rental, HVAC Cleaning, Cooling Tower Cleaning Services, & More In Moonachie, Weehawken, Jersey City, Newark, NJ, New York City, NY, and Throughout NY, NJ, PA, and CT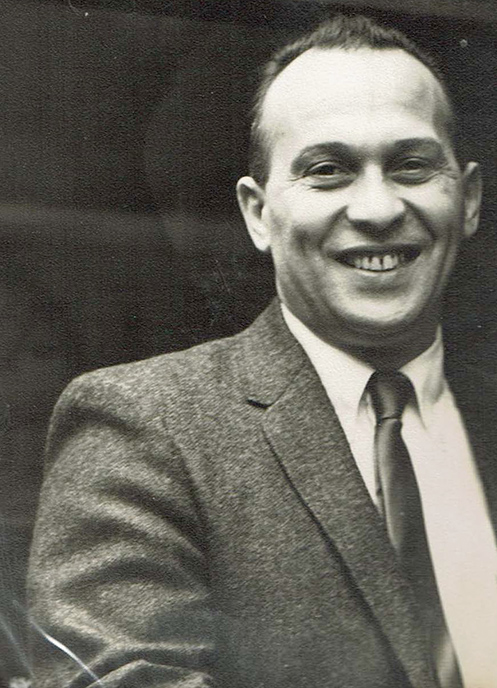 In Loving Memory of Daniel Burton
The Ford Motor Company established the 40-hour workweek for factory employees, Calvin Coolidge was president, and Brooklyn, New York welcomed a newborn by the name of Daniel Burton, the founder of Air Ref Condenser Cleaning.
Daniel turned 18 in the middle of WW2 and chose to serve his country by joining the United States Navy. At the end of the war, he was honorably discharged from the Navy and began working for Consolidated Water, a company that specialized in water treatment. His determination quickly earned him a position as service manager…the first step towards building a reputation that enabled him to start his own company…Air Ref Condenser Cleaning.
Pride, honor, and commitments were the heart and soul of Daniel Burton, and he poured them all into his company…and his family. Daniel passed away in 1993 at the young age of 65.
---
The Second Generation…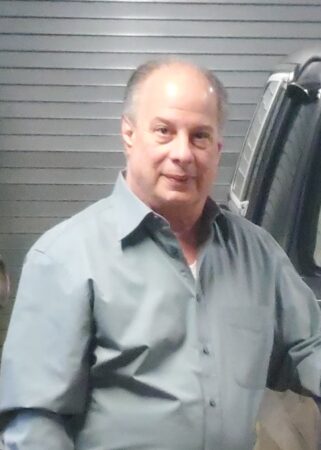 Robert Burton Sr. began working at Air/Ref full time in 1973.  Putting in the time and dedication it took to learn the ins and outs of the business and the field, Robert Sr was able to bring Air/Ref forward, reaching new milestones every year.  Having obtained a thorough knowledge of our field made for an easy transition to take over at the helm as President in 1989 and CEO in 1993.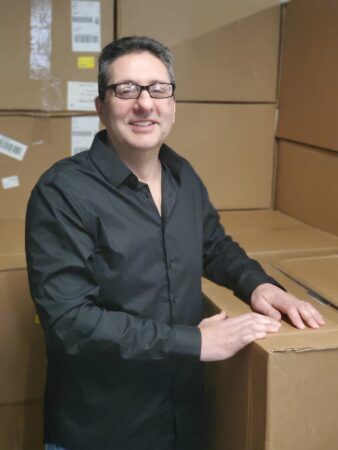 Stephen Grillo was brought into the company originally in 1989 as an apprentice to learn and assist.  Quickly surpassing the expectations of a field
technician, Stephen was brought in to join the office staff.  After only a few years of providing excellent service and proving to be an irreplaceable member of the Air/Ref family, Stephen Grillo became Vice President and Co-Owner of Air/Ref Condenser Cleaning Corporation.
---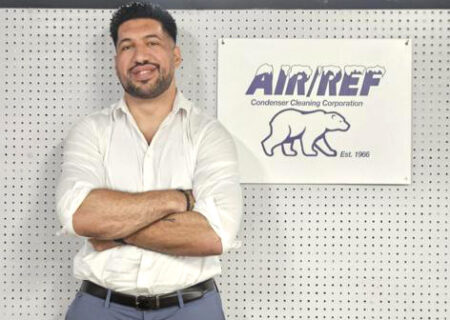 The Third Generation…
Robert Burton Jr. started working summers as an apprentice for Air/Ref at 14 years old in 2002 and started full time in 2006.  Starting at the bottom of the corporate totem pole provides a great amount of knowledge in regards to understanding the business.  Going from an apprentice, to technician, to supervisor, to project manager, to Vice President, to President and co-owner in 2018 allowed Robert to learn the company and the field from the inside, out.
We, at Air/Ref, continue to provide only the best services at the best prices as per Daniel Burton's way of business.

Experience You Can Trust
For more than 50 years the professionals of Air Ref Condenser Cleaning Corporation have provided superior HVAC System Cleaning to clients throughout Moonachie, New York City, Weehawken, Newark, and Jersey City. You'll find our customers throughout Manhattan, Brooklyn, Queens, the Bronx, Staten Island…Air Ref continues to serve a broader geographical range due to referrals from current commercial customers. When our clients need portable cooling or heating units, they turn to Air Ref. They know we provide direct-to-site delivery, as well as installation when required…and we're available every day of the week, every hour of the day.
Our Project Managers, Supervisors, and Technicians are OSHA Certified, and extensively trained in all aspects of HVAC System Cleaning.
Years of experience and professional dedication to customer satisfaction have earned Air Ref a reputation as the company you can trust for all your HVAC System Cleaning needs.
Air Ref currently services more than 1,200 accounts and maintains a 100% customer satisfaction rating.

Our services include:
– Portable Cooling & Heating Rental Units
– Air Cooled Coil Cleaning
– Water Cool Condenser Circulation
– Water Cool Condenser Rodding
– Heat Exchange Circulation
– Cooling Tower Cleaning and Sanitation
– Kitchen Grease Hood Cleaning
– Duct Work Cleaning and Sanitation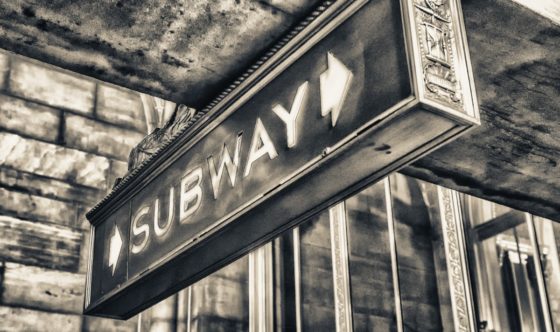 We can always count on Air/Ref! When we needed after-hours service, they came through quickly and helped us when we really needed in. Thank you!

We can always count on Air/Ref! When we needed after-hours service, they came through quickly and helped us when we really needed in. Thank you!
COMPLETE HVAC Duct Cleaning
The US Department of Energy reports that 25 to 40% of the energy used for heating and cooling is wasted due to contaminants. They infiltrate your system, which causes it to work harder. This shortens the life of your system, reduces its efficiency, and increases your energy costs.
Filters are only a small part of the solution.
Only professional HVAC System Cleaning can remove the contaminants that reduce the life of your system. A clean HVAC system uses less energy and runs more efficiently. You reduce the chance of mechanical failure.
By including Duct Cleaning as a part of your HVAC System maintenance, you vastly improve the air quality of your facility…and that is a huge benefit to your employees, customers, and your bottom line!
The EPA reports that Indoor Air Quality (IAQ) problems trigger allergies and asthma in employees, resulting in 14 million missed worked days each year.
Air Ref not only deep cleans Air Ducts but we also sanitize them, ensuring your system is free of contaminants.