Coil Cleaning In Newark, Jersey City, NJ, New York City, NY, Moonachie, Weehawken, NJ, and the Surrounding Areas
The Dirty Coil Problem
Why do you need coil cleaning services? The ability to transfer heat from inside a home or business to the outdoors is the key to efficient and effective air conditioning. Dirt, dust, debris, grime, and other inhibitors that coat a/c coils become insulators, trapping heat. Air can't flow over the coils, which disallows the transfer of heat. Once this occurs, the entire cooling process is compromised. That means your system must work harder, using more energy and unable to produce the cool air you want. According to the US Department of Energy, 25 to 40% of the energy used for heating or cooling is wasted. In addition to reduced cooling, dirty coils can result in frozen evaporator coils and overheating compressors. That means an increased risk of mechanical failure and additional maintenance and repair costs.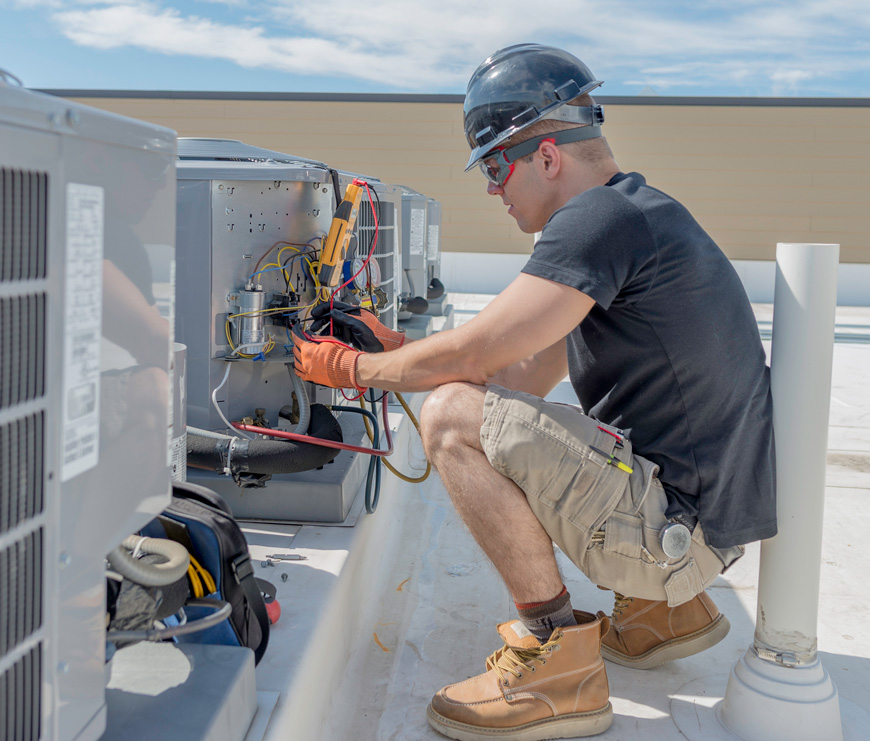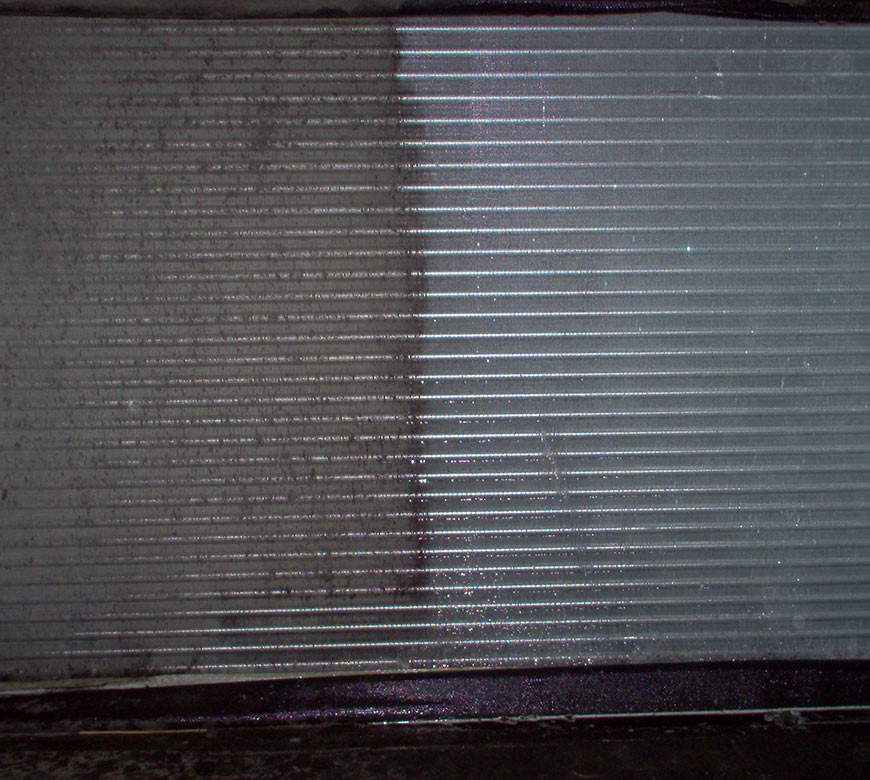 The Clean Coil Solution
There are more than a dozen different types of coils…and the professionals at Air Ref are experts at cleaning them all. Customers throughout Weehwaken, Moonachie, Newark, New York City, Jersey City, and beyond trust Air Ref for the very best in professional coil cleaning.
Our process begins before we ever enter your home or business. We make sure all of our equipment is cleaned and tested before we come to a worksite. Our technicians are equipped with the proper PPE (Personal Protection Equipment)…and the skill required to get the job done right the first time, every time.
Services Tailored to YOUR System Requirements
With the many different types of residential and commercial HVAC systems, there are dozens of types of coils, and there is no single cleaning process that adequately addresses every system requirement. That's why Air Ref conducts an initial system assessment to determine the most effective method of cleaning for each system. A 'one size fits all' approach can't address the many variables in construction, coil type, accessibility, airflow, and other considerations. Our technicians have the experience and training necessary to assess your system and determine the most effective method to clean your coils, regardless of the type. They take the time to answer any questions you may have about the process. After their system assessment determines the best process for your particular system, we begin the work:
We protect your property with heavy-duty poly plastic. This keeps any dirt, debris, or contamination off of flooring, fixtures, and personal belongings.
Appropriate chemicals are applied to dissolve stubborn contaminants.
Pressure wash and thoroughly clean the unit, removing all blockages and residual debris.
Condenser Rodding is performed. End plates are removed and all tubes are "punched" by using non-abrasive chemicals, water, and tube brushes.
Pipe Flushing, Heat Exchangers, and Water Cooled Condensers are thoroughly cleaned using a custom-designed reverse circulation tank. This is connected to the supply and return lines and pumps a non-abrasive mixture throughout the system to remove any blockage while maintaining the integrity of the piping.
Blower Wheels are cleansed of any dirt which accumulates on fins. This accumulation can cause the wheels to become imbalanced, resulting in an uneven spin, thus reducing their effectiveness.
Drain Lines and Drain Pumps become clogged which can lead to massive water damage. Our technicians ensure these lines are clear and that drain pumps are in proper working order.
Fin Straightening ensures that bent fins don't infringe on airflow.
Intake Screens are cleaned of any debris so they can continue to protect your system from outdoor debris and animal infestation without blocking critical airflow.
Coil Cleaning includes:
Air Cooled Condensers
Blower Wheels
Chillers
Coils Internally & Externally
Condenser Rodding
Cooling Coils
Drain Lines, & Pumps
Dry Coolers
Ductless Evaps
Fin Straightening
Intake Screens
Pipe Flushing
Plate Heat Exchangers
Unit Plenum Areas
Water Cooled Condenser
SERVING NY, NJ, PA and CT FOR OVER 50 YEARS.