Air Duct Sanitizer, Coil Cleaning, HVAC Cleaning, and Commercial Air Duct Cleaning in Newark, NJ
Have you considered the indoor air quality (IAQ) of your Newark, NJ business? Many people don't even think about it. However, inefficient HVAC and air duct systems are responsible for two out of every five problems linked to indoor air quality.
When your air conditioning unit is inefficient or poorly maintained, it recirculates contaminants, allergens, dust mites, and dust and debris across your space. It also recirculates irritants, bacteria, and fungi. The bacteria and fungi present in air duct systems are responsible for one out of every six cases of allergic reactions.
Your ductwork is like the bronchial system of your commercial property, while your HVAC system acts as lungs. It allows air inside, filters it, and cools or heats it before circulation throughout your entire building.
At Air Ref, we offer HVAC cleaning services in Newark to prevent health problems and to help improve your employees' efficiency.
Commercial Air Duct and HVAC Cleaning in Newark
Improve Indoor Air Quality
Does your workspace have Sick Building Syndrome (SBS)? Affecting 25% of American buildings, this is an authentic and serious condition in which poor indoor air quality affects the health of 63 million American workers each year. Initial symptoms include nasal irritation, eye irritation, and headaches.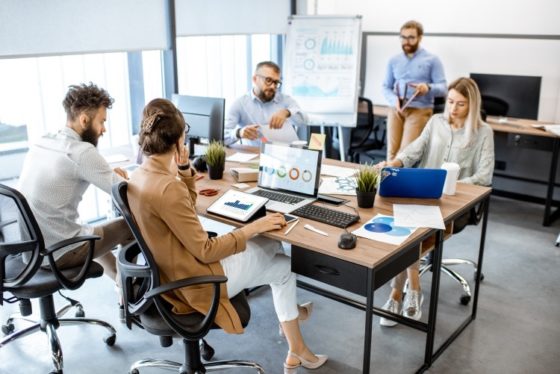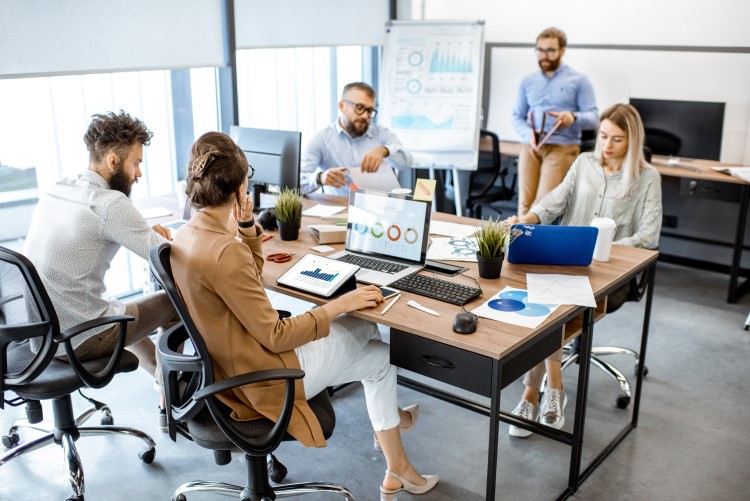 Our trained, experienced technicians provide reliable and affordable duct and AC unit cleaning services in Newark that will reduce your employees' missed workdays due to respiratory problems. Asthma, a condition that poor IAQ triggers, results in about 14 million missed workdays annually.
Our commercial air duct cleaning and HVAC cleaning services in Newark will eliminate contaminants from your furnace and air conditioning system. Regular duct cleaning ensures that your AC unit will perform at peak efficiency and performance.
Productivity losses due to poor indoor quality air translate to 60 billion dollars every year. With our commercial air duct cleaning services in Newark, you won't just improve employee productivity but also increase profitability.
In addition to HVAC cleaning services, we also provide portable air conditioner rentals in Newark.
Air Handler Cleaning / Coil Cleaning / Air Duct Sanitizing in Newark
We clean air filters, cooling coils, and air ducts through our air handler, coil cleaning, and air duct sanitizer services, respectively. These services ensure that you and your employees will be able to breathe more easily in a healthier environment.
The quality of air in your space determines how healthy your office is. Our air duct cleaning services include:
Reducing symptoms of allergies, asthma, headaches, and other conditions of the respiratory system
Eliminating dust, harmful bacteria, pet dander, dust mites, skin dander, pollen, lint, and other contaminants present in your dryer vents and air ducts
Improving efficiency and lowering likely liabilities through thorough cleaning of your HVAC system
Improving indoor air quality for better breathing and health
Air Ref's Services in Newark, NJ
Newark is the seat of Essex County, NJ. With a population of 311,549, according to the 2020 U.S. Census, the city is a hub of shipping, air, and railway lines. It's the nation's 62nd most populous municipality. Newark Liberty International Airport dates back to 1928, when it was the first major airport serving the New York City metro area. It was also the busiest commercial airport globally until LaGuardia came into the picture in 1939. Visit Newark, NJ, for endless, fun things to do, ranging from hiking to tourism.
Contact Air Ref today for HVAC duct cleaning services in Newark, NJ, and the surrounding areas.