Air Handler Cleaning, Coil Cleaning, Commercial Air Duct Cleaning, and HVAC Duct Cleaning in Manhattan, NY
Regular HVAC cleaning directly impacts your Manhattan company's financial bottom line by reducing energy costs and helping to optimize employee health. Maintaining the efficiency of your heating and cooling system can also improve productivity. In addition, by removing contaminants, dirt, and dust, you can actively prevent common health problems related to one in five illnesses.
Over 60 million employees experience symptoms related to poor indoor air quality. At the cost of $60 billion a year to our economy, this issue is one we can no longer ignore.
Fortunately, the solution is relatively simple. At Air Ref, we provide a complete HVAC and commercial air duct cleaning service to keep your heating and cooling system in top working order.
Commercial Air Duct Cleaning in Manhattan, NY
Improve Indoor Air Quality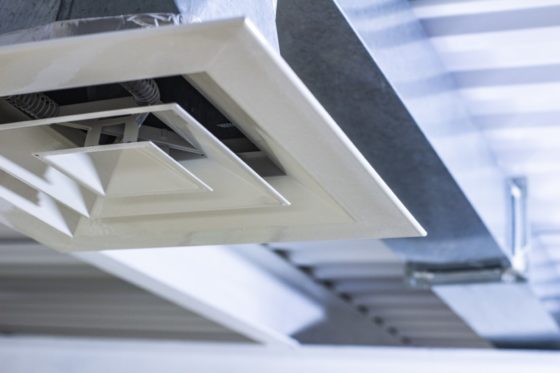 Air Ref's professional HVAC duct cleaning is a cost-effective way to improve efficiency. We keep the clean air flowing in your Manhattan business by removing:
Dirt and Dust Mites
Contaminants
Bacteria
Fungi
Irritants
Allergens
Our team will undertake a comprehensive evaluation of your HVAC system. Our commercial air duct cleaning process consists of:
A manual inspection of any areas of ductwork, sheet metal, and easily visible components. This step allows us to determine problems with air flowing or dirt accumulation.
A camera scope inspection of the inside of the system that you usually do not see. This is essential in identifying possible mold or fungal growth, damage, and excess moisture.
Finally, we'll go one step beyond the standard inspection. We'll review the blueprints of your building to understand it better as a whole. This additional step makes it possible for us to protect vulnerable components and identify potential trouble spots.
Air Handler and Coil Cleaning in Manhattan
Dirt accumulation may decrease your HVAC's efficiency by as much as 30%. Our Air Ref team will help you restore your system to maximum efficiency by cleaning the ductwork and equipment, including air handler cleaning, coil cleaning, and sanitizing air ducts.
Pollution is an issue in any populous area. Manhattan is the most densely populated area in the five boroughs, so air quality can be poor. In addition, dust and dirt quickly accumulate in the grooves and dips of your HVAC and ductwork.
Air Ref is certified. In addition, our technicians undergo OHSA training. We take our responsibility for your health and safety seriously.
Air Ref's Services in Manhattan, NYC
Manhattan is one of the most exciting cities in the world. It's a cultural and economic powerhouse with over 300,000 residents that call it home. Of course, Times Square is a must-see destination in any trip to New York, but Manhattan has lots more to offer.
Extend the delights of our beautiful borough to your employees by providing a sanitary work environment. Contact Air Ref to learn more about how our HVAC duct cleaning program can improve office productivity while saving you money. We also provide spot cooler rentals for Manhattan businesses and events.