When you mention renting a portable air conditioning unit in Moonachie, do you get quizzical looks? It might seem odd, but having a portable AC unit can often be a very useful thing. When you find yourself in need of air conditioning for your space, call Air Ref Condenser Cleaning Corporation who has units from 1 ton to 100 ton in size and cooling capacity.
Why Rent A Portable AC Unit?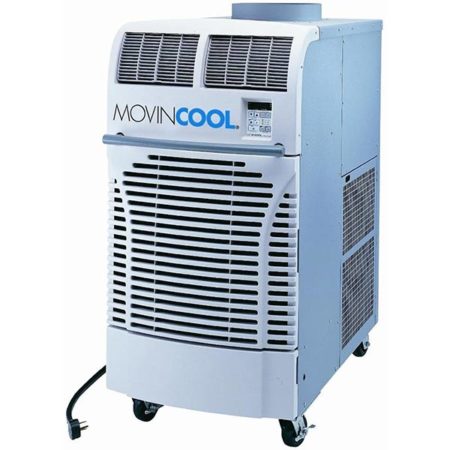 Have you seen images of construction workers dressed up in layers, working on a Weehawken home or other building, and there are some blast heaters in the area they are working? That's to help make the environment a bit warmer for them so they can continue to work. Those portable heaters are the same as the portable air conditioners that are available. Once a home is sealed up, work can continue indoors, but it may be too hot to do so. Being able to have air conditioning blown into the Jersey City home makes it possible to continue to work and make progress on the building.
Depending on the size of your project, there are different sizes of portable AC rentals available. Even if you are working on a tall building in New York City, the larger portable AC units can be brought up by a crane and positioned to be out of the way while providing cool air for the workers. No matter the size, Air Ref Condenser Cleaning Corporation has the right size for your job.
Portable AC units are also a great way to fill a gap when your normal AC goes down and it will be a while before those units can be repaired. A portable AC unit can be delivered quickly to Newark and hooked up to your existing ductwork, then fired up to provide the conditioned air for your building. Or perhaps you have a space that normally is fine, and only occasionally will you have need for cooler air. In those rare circumstances, it makes more sense to simply rent a portable AC unit instead of going to the expense of installing a cooling unit. The portable AC unit can be moved right to where it is needed, and even moved if needed. There are many reasons why having a portable AC unit is important, and Air Ref Condenser Cleaning Corporation is ready to provide you the right size unit for your needs.