Portable AC Rental, Portable Spot Cooling, and Spot Cooler Rentals in Yonkers
When the mercury rises in Yonkers, you rely on your air conditioner to keep your commercial property cool and comfortable. However, mechanical breakdowns can leave you scrambling and sweating to find a solution. If this happens, turn to Air Ref to help with easy portable air conditioner rentals.
We supply business owners with portable AC rentals so they can stay open for business even during the sweltering heat and humidity. Not only will our top-of-the-line units keep their employees and customers comfortable, but they are energy efficient and reliable. We supply these units to workers in several industries, including healthcare offices, restaurants, construction sites, and schools.
In the event you have HVAC issues in the dead of winter, we also provide temporary heater rentals, including spot heater rentals.
Contact Air Ref today to speak with a specialist and get a great deal on a portable air conditioner rental.
Portable Air Conditioning Units in Yonkers, New York
Cooling Anywhere You Need It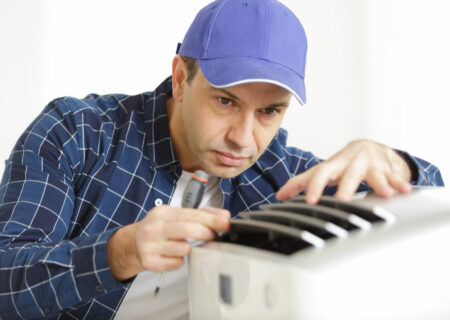 Whenever you need a portable AC rental, Air Ref is the team to call. We can supply your space with the ideal unit to fit your needs. We work closely with MovinCool, the industry's leader in spot cooling units, and can determine the best solution for your commercial space.
These systems range in size and cooling capacities to ensure that you don't waste energy or end up with a portable air conditioner rental that isn't sufficient. You'll keep your workers and customers comfortable thanks to these stylish and compact units that deliver plenty of cooling relief.
Our technicians are available 24/7 for a consultation. We understand the urgency of needing a working air conditioner during Yonkers' brutal summers and gladly work to find the right rental solution for you.
Portable Air Conditioning Rental in Yonkers, NY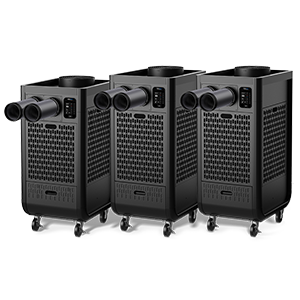 Although based in Moonachie, NJ, Air Ref proudly offers portable air conditioner rentals throughout the nearby communities, including the vibrant city of Yonkers, NY. This city has a diverse history that remains a cornerstone of its image today. You'll find many distinct cultures throughout each Yonkers neighborhood.
Be sure to check out top attractions, like Yonkers Raceway and the Hudson River Museum. There is something for everyone in this bustling area, which ranks as New York State's third-largest city.
Don't let your commercial property turn into a sauna because your air conditioning goes out. Contact Air Ref today to learn about our available portable AC rental options.
Portable AC Rental by Application