Portable AC Rental, Portable Spot Cooling, and Spot Cooler Rentals in Ridgewood, NJ
Maintaining a comfortable temperature in the Ridgewood, NJ, workplace is vital to keep employees safe and productive. When your air conditioning unit breaks, the indoor temperature quickly climbs from uncomfortable to dangerous in a few short hours.
Portable air conditioner rental will help maintain a comfortable temperature in the workplace while your air conditioner undergoes repair service. Air/Ref provides portable spot cooling for hospitals, schools, and any other space that needs temporary air conditioning. Whether you need to cool one room or an entire building, we have a unit to fit your space.
Portable Spot Cooling in Ridgewood
Cooling Anywhere You Need It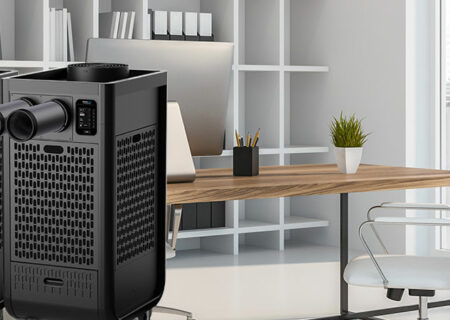 You may be able to get by without air conditioning for a few hours, but beyond that, you will need to take measures to keep the building cool. Employees could suffer from dehydration or heat stroke, and fragile work equipment could become permanently damaged due to prolonged heat exposure.
When you contact us for service, we will work with you to determine which unit is the best choice for your space. You need a unit built to efficiently cool the square footage of your space, whether it's one room or an entire building.
If the unit is too powerful for your space, it will short cycle, turning off and on constantly and running up your electric bill. Similarly, a unit that is not powerful enough for the space will keep running all day and never get the space down to a comfortable temperature.
Our technicians have the training to determine which unit is appropriate for your space. Once we make the arrangements, we will arrive on time and efficiently install the unit without interrupting your daily routine.
Portable Air Conditioning Unit Rentals in Ridgewood, NJ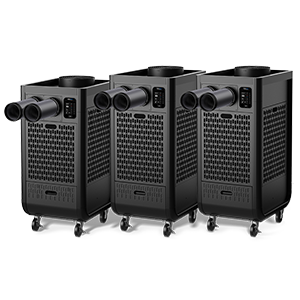 Air/Ref has been in business since 1982, providing emergency temperature control units for Ridgewood and nearby areas. We are available 24/7 to help solve your air conditioning crisis. With over 100 portable units to choose from, there is no space too big or too small for our service.
Ridgewood, New Jersey, is a commuter city located about 20 miles outside Manhattan. Residents of Ridgewood are among the wealthiest in the state. Notable citizens who hail from Ridgewood include Senator Christopher J. Connors and Broadway performer Ali Stroker.
Contact the Air/Ref team 24 hours a day if you have questions about portable air conditioner rental and our timeline for installation.
Portable AC Rental by Application