Portable AC Rental, Portable Spot Cooling, and Spot Cooler Rentals in Hackensack, NJ
It's miserable when the air conditioning goes out at work in Hackensack, NJ. No one can focus when they're sweltering in the heat all day long. As the heat gets worse, people could get sick and sensitive equipment could become permanently damaged.
If you need temporary air conditioning in your home, office, or business, we can provide you with a portable AC rental to keep you comfortable until your air conditioning unit is working again.
Air/Ref serves Hackensack and the surrounding communities by providing portable air conditioner rental for cooling emergencies. We have over 100 portable units to cool large or small spaces.
Portable Spot Cooling Units in Hackensack
Cooling Anywhere You Need It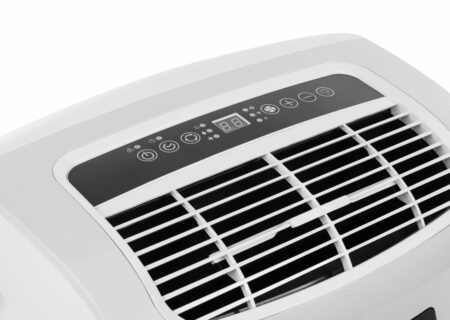 It's an emergency situation when your commercial air conditioner has an outage. Turning on a fan might help for a little while, but if it's already unbearably hot, the fans will just blow hot air around instead of helping to lower the temperature inside.
If your business operates 24-hours a day, you can't wait for a 9 to 5 HVAC company to open. That's why we operate 27/4. Contact us any time of day or night and let us determine which portable air conditioning unit will best suit the needs of your business or commercial building.
Air/Ref started providing cooling service to the community in 1982. Since then, we have provided portable AC rental for hospitals, schools, and even banks.
When you contact us for a portable air conditioner rental, we help you determine what size you need to cool your space. We work quickly to deliver and set up your unit without interrupting business. Our units can cool one room or an entire building to keep both employees and equipment safe from rising temperatures.
Spot Cooler Rentals in Hackensack, NJ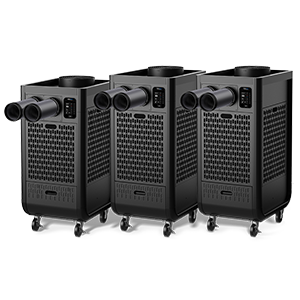 Air/Ref has a customer service agent standing by to help with your cooling needs. We are a third-generation cooling service team with the expertise to provide temperature control for any type of building.
Hackensack, New Jersey, is a bustling town of just over 45,000 located only 12 miles from Manhattan. The New York City skyline is visible from many vantage points throughout Hackensack. There are suburban areas, several parks, and even a busy downtown area for those who love the night-life.
Contact Air/Ref to find out how to get a portable air conditioner rental to your building today.
Portable AC Rental by Application