Portable AC Rental, Portable Spot Cooling, and Spot Cooler Rentals in Englewood, NJ
Summertime is miserable enough in Englewood, NJ, without experiencing air conditioner trouble. As temperatures rise, it can become dangerous to keep working in an unairconditioned building. You could suffer heat stroke and fragile equipment could overheat and need expensive repair.
Air/Ref provides emergency temperature control for your business or industrial building. Our portable AC rental services will keep you cool until your air conditioning unit works properly. We have over 100 portable units to choose from and we can cool a small area or a whole building.
Portable Air Conditioning Unit Rentals in Englewood
Cooling Anywhere You Need It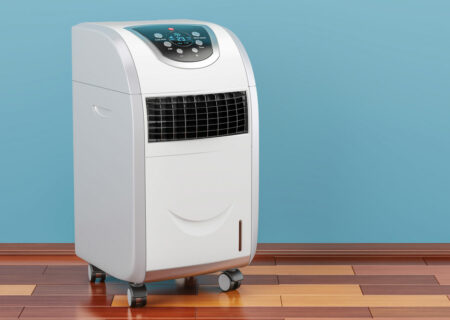 When you experience an air conditioner outage, temperatures start to skyrocket immediately. If the outdoor temperature is already over 80 degrees, opening the windows won't provide much relief. You need a reliable cooling method as soon as possible to avoid miserable employees and risk of heatstroke.
Some portable air conditioner rental companies have limited operating hours, leaving you to sweat all night until they open. We have a technician standing by 24 hours a day to handle emergency outages before they turn dangerous. When you contact us for portable AC installation, we work quickly to keep you comfortable without interrupting your workflow.
Since 1982, Air/Ref has provided Englewood and the surrounding communities with portable AC rental. Over the years, we continued to provide service to all types of establishments including clinics, laboratories, and schools.
The first step in our portable air conditioner rental process is to determine the correct size unit for your space. If the unit is too small, it will run constantly and cause expensive electric bills without cooling the space properly. If it's too large, it will short-cycle, turning on and off quickly, also resulting in high electric bills.
Once we choose the right size portable air conditioning unit, we will arrive within the agreed upon time frame to deliver and install your unit, keeping everyone safe from high indoor temperatures.
Emergency Spot Cooling in Englewood, NJ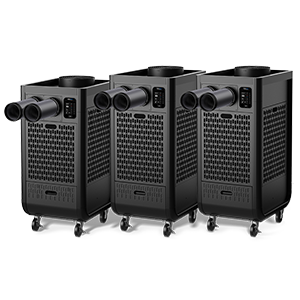 Air/Ref provides emergency temperature control with portable AC units in Englewood and the surrounding areas.
Englewood, New Jersey, has a population of just under 30,000. Originally named Englewood Township, the city got its name from the Engle family who was prominent in the area around the mid-1800s. Englewood is the hometown of many notable people in the entertainment industry, including Sara Jessica Parker and Alicia Keys.
When disaster strikes, contact Air/Ref any time, 24/7, to learn more about portable air conditioner rental.
Portable AC Rental by Application