Spot Cooler Rentals and Portable Spot Cooling in Jersey City, NJ
Spot cooler rentals can provide instant comfort in hot summer months for various businesses. From retail shops to hospitals and colleges, portable air conditioning units make for a convenient and energy-efficient option.
Jersey City is home to warm and humid summers, making portable air conditioners an incredibly handy option for those looking for relief from uncomfortable heat. Not only do spot coolers provide temporary air as a solution for temperature control, but they are also suitable for any commercial space and can provide portable cooling with minimal interruption.
Cooler rentals are a quick, efficient, and convenient solution in any situation that demands comfortable, cool air. By providing portable spot cooling for your business, the work environment of your employees will improve, thereby positively affecting their productivity, health, and morale. It's a cost-effective way to ensure your operations run as smoothly as possible.
Portable AC and Spot Cooler Rentals in Jersey City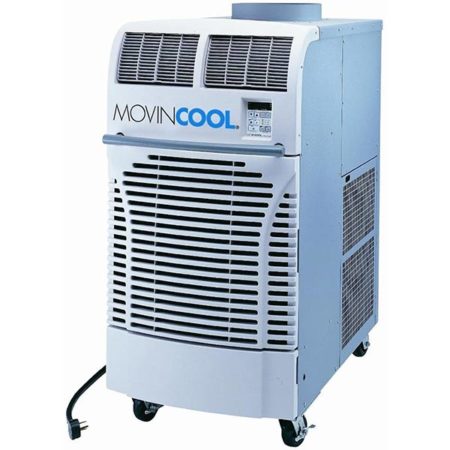 At Air/Ref, we provide spot cooler rental solutions for any residential or commercial space. Our team of highly trained technicians only uses the latest equipment to provide reliable, high-quality portable AC rentals.
Whether you're looking for spot cooler rentals for your business or residence, we will deliver and install your portable unit for a convenient and economical solution to uncomfortable temperatures. Regardless of the situation or location, Air/Ref specializes in providing high-grade AC rentals with exceptional customer service.
After years of experience serving Jersey City with reliable portable spot cooling services, we are committed to ensuring that our customers' needs come first. We work with you to understand your air conditioning needs and provide services with your business, budget, and expectations firmly in mind.
Portable Air Conditioning Unit and Portable Spot Cooling for Jersey City, NJ
Air/Ref is proud to air-condition homes and businesses in the Jersey City community and surrounding areas. Jersey City is one of the most densely populated cities in the United States, making for an incredibly rich and culturally diverse living environment. Home to notable American landmarks such as the Statue of Liberty and the Colgate Clock, Jersey City offers endless sights as well as unique art and culture scenes.
Contact us to learn more about our spot cooler rental services. With Air/Ref, you are guaranteed customer satisfaction and quality services.