Portable AC Rental, Portable Spot Cooling, and Spot Cooler Rentals in Little Ferry, NJ
Whether at home or work, we all experience the miserable event of a broken air conditioner in Little Ferry, NJ, at some point. It starts out as a little forehead sweat and eventually turns into full-body suffering as you become more and more dehydrated. If your commercial air conditioner is on the fritz, you can avoid suffering in the heat by calling us for portable air conditioner rental.
Air/Ref provides 24/7 emergency service to deliver and install a portable spot cooler rental to keep your employees and your delicate equipment safe from overheating. We have been in business since 1982 and we have units of all sizes to accommodate spaces large and small.
Spot Cooler Rentals in Little Ferry
Cooling Anywhere You Need It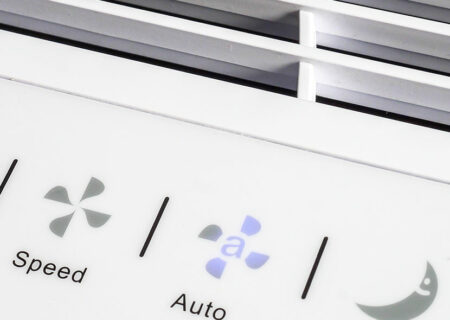 Air conditioners never break at a convenient time. Temperatures can soar as you wait for a repair technician to restore service. We operate 24 hours a day to handle your cooling emergencies and provide you with a portable AC unit to manage your indoor temperature in the meantime.
Our portable air conditioner rental service starts with a couple questions. We will need to know the size of the area you need to cool and how soon you need us to arrive with your portable air conditioning unit.
The size of your space is vital for us to determine which unit will best suit your needs. One that is not powerful enough will run continually without actually cooling the space, and one that is too powerful will cool the air too quickly and cause humidity levels to rise. Choosing the right unit is a delicate balance.
Once we know which unit you need, we will work quickly to deliver and install the unit without interrupting your plans for the day.
Rent a Portable Air Conditioning Unit in Little Ferry, NJ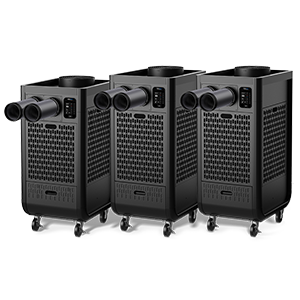 When you contact Air/Ref for portable AC rental, you will stay cool during an unexpected air conditioner outage in Little Ferry and nearby communities.
Little Ferry, New Jersey, is a delightful borough in Bergen County with a population of about 11,000. It is the hometown of Oscar Gamble, formerly of the New York Yankees, and Buddy Valastro, who you may know from the show Cake Boss. Though the area of Little Ferry is only 1.67 square miles, it holds over 20 miles of roadways.
Contact Air/Ref to arrange portable air conditioner rental 24 hours a day.
Portable AC Rental by Application