Dryer Vent Cleaning in Jersey City, NJ
Air Ref offers professional dryer vent cleaning in Jersey City. Keep your property protected by scheduling a free consultation.
Keeping up with your dryer vent cleaning protects your property by reducing the risk of a dryer fire. Cleaning lint traps is not enough to maintain a properly functioning clothes dryer. It takes a professional and the right equipment to accurately clean the multiple parts involved.
Air Ref is a team of expert technicians in the Jersey City, NJ, area who offers dryer vent cleaning services. We will send a specialist to your property to remove all lint buildup in your dryer(s).
Dryer Vent Cleaning in Jersey City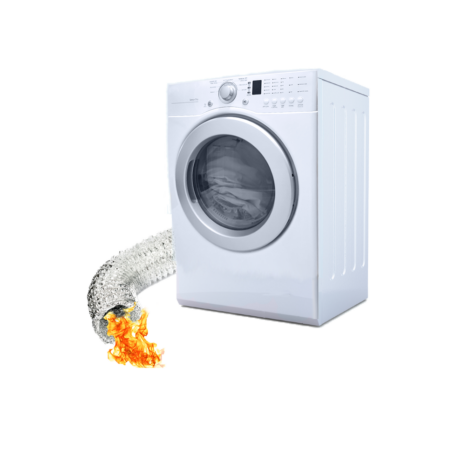 How does keeping clean dryer vents help me? Keeping a clog-free dryer vent not only protects your property but also improves energy efficiency and dries clothes faster. When there is a buildup in the dryer vent system, the dryer has to work harder. A harder-working dryer tends to need more maintenance or replacement parts, costing you more money in the long run.
When your vents are not blocked with lint, they can perform their job better. This allows for the heat and moisture to escape faster, ultimately drying your clothes quicker.
It is reported that annually over ten thousand fires begin in the laundry room. This is due to the lint buildup that often occurs in the dryer vents. When you hire an Air Ref expert, they will come to your Jersey City property to clean your dryer vents and provide peace of mind.
Dryer Vent Cleaning Services for Jersey City Homes, Condos, High-Rises, and More
Air Ref offers professional and thorough dryer vent cleaning services in the Jersey City, NJ area for condos, apartments, houses, and more.
Our team of professionals works diligently and efficiently with the help of the best equipment specifically designed to properly clean dryer vent systems. We are the experts who can ensure your dryer vents, lint traps, and dryer ducts are cleaned correctly.
Dryer Vent Cleaning for Jersey City, New Jersey
Jersey City is part of the New York metropolitan area and has recently become a financial and banking hub. It is the second-most populous city in the state of NJ, just behind Newark. While it may be surprising to many, Jersey City is geographically closer to the Statue of Liberty and Ellis Island than New York City is. While Jersey City's 110 high-rises can't compare to the thousands in NYC, it still boasts an impressive population of over 260,000 residents, many of which reside in apartments or condominium buildings with shared laundry units.
Air Ref offers dryer vent cleaning services in Jersey City, NJ, and the surrounding areas. Contact us today to schedule an appointment for all your dryer vent cleaning needs. We will send a professional technician to get the job done swiftly and professionally.