Cooling Tower Cleaning in Manhattan
Looking for an expert cooling tower cleaning company in Manhattan, NY? Contact Air Ref!
We have over 50 years of experience maintaining HVAC, heating, and cooling systems.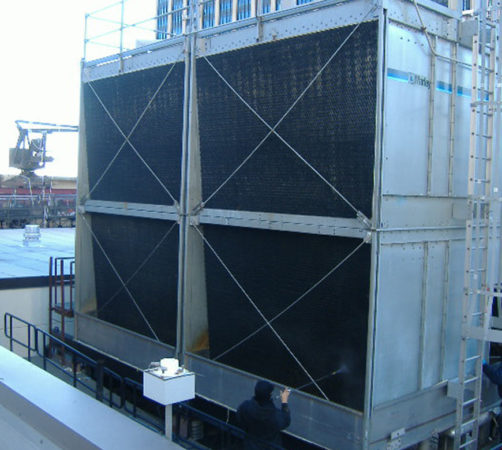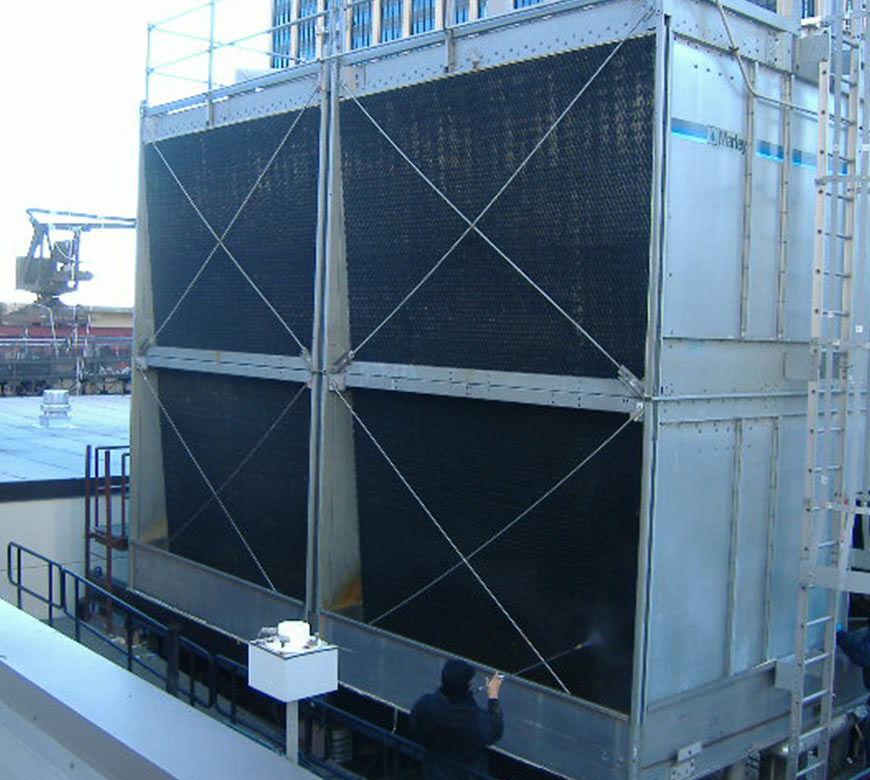 Living in "The City" has many benefits, such as never-ending restaurants, infinite leisure activities, and buzzing city culture. It also means that if something goes wrong with the inner workings of your business, such as the electricity or HVAC system, there is always someone available to help.
At Air Ref, we specialize in performing only emergency services and routine maintenance for clients. After all, avoiding an emergency altogether is better than forking out the cash to fix one when it happens.
Keep reading to find out more about Air Ref's cooling tower cleaning services in Manhattan, NY.
Cooling Tower Cleaning Services for Manhattan
A cooling tower is important to cool buildings during the industrial process. They expel excess heat into the atmosphere to lower the interior temperature of a building.
Cooling towers in Manhattan, NY are more efficient and environmentally friendly than once-through cooling water. Cooling water systems waste excessive amounts of water and kill off many important species through this destructive process.
Though cooling towers are a better solution to expelling internal heat, they become dirty over time. Mineral deposits, dirt, nutrients, and more can collect on the tower surfaces and in its water basin.
Thus, routine cooling tower cleaning inhibits the following:
Blockages: If debris enters the cooling tower, it can block important systemic components and restrict routine functioning.
Corrosion: Corrosion, such as rust, can spread across the interior components of the cooling tower. As the corroded parts flake off, they can cause blockages.
Bacterial Infestation: Though bacteria lie dormant during cold months, warm weather can activate them and cause growth inside the tower.
Algae and fungi: Like bacteria, algae and fungi become active during the spring, blossoming into a full-on invasion.
HVAC Cleaning and Cooling Tower Cleaning in Manhattan, NY
We all know that Manhattan, NY is the center and life of New York City, which is why having functioning equipment is essential to maintaining the integrity of your business. With over 62.8 million tourists visiting and 1.5 million residents living in Manhattan, all eyes are on you.
Keep up your good first impressions by caring for all aspects of your business, whether you're next to Central Park or the World Trade Center. Contact the experienced professionals at Air Ref to begin the cooling tower cleaning process today.